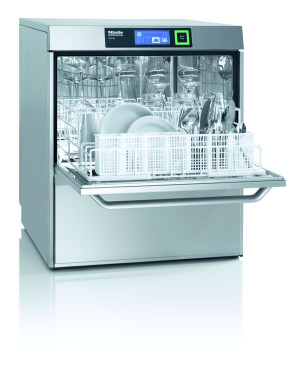 Thought Miele only produced amazing laundry equipment? Think again.
The new range of Professional Tank dishwashers sets new standards in performance, speed and usability. Add large colour changing displays and models to suit every bar, bistro or commercial kitchen you could imagine to our introductory offers (including free baskets) and the combination is unbeatable.
Want to know more or see these new machines in action? Just call Ian on 01902 625490 today.