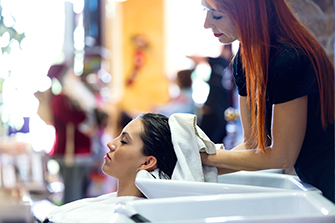 If you're struggling to keep on top of your laundry in a busy salon there's help at hand. Offering big solutions to small businesses is what we're all about and if you've been relying on domestic machines to wash and dry mountains of towels and gowns, investing in a pair of small commercial laundry machines will be a revelation.
Not only do they wash and rinse more thoroughly than domestic machines, leaving your towels as clean and fresh as your client's hair, they take a fraction of the time to complete a cycle, meaning there's always a big fluffy one to hand when you need it.
For flexible payment options, a free site survey or just to have a chat about how we can help take a load off your hands, just give one of our friendly team a call on 0333 332 1998. Multibrand Professional – making every Good Hair Day a Good Wash Day too!