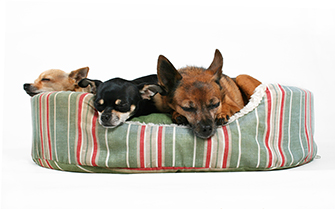 As a pet loving country, the UK relies heavily on the expertise of our vets to look after our much loved animals and we all want to feel that they're getting the best care possible when left in their care. What few of us consider is how different laundering animal blankets, beds and towelling is to our normal domestic washing and drying.
Professional laundry machines make light work of these tasks and have specific cycles aimed at the types of washing Veterinary surgeries create so having a small on‐premises setup makes perfect sense. Cycles are short and effective leading to rapid turn‐around times and keeping your essential items clean and available whenever you need them.
If you've never considered how changing to commercial laundry machines could change your working life, pick up the phone and call us on 0333 332 1998. We don't bite, promise.